Manufacturing ERP Meet the Editors
SearchManufacturingERP.com has a team of dedicated editors who bring you the best Manufacturing ERP information from around the Web. Our staff searches the Web daily for the latest news and technology updates. We also keep in constant contact with users and top technical experts to bring you a constant stream of fresh, original content. Here's a look at who's behind the site: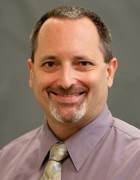 Scot Petersen Editorial Director spetersen@techtarget.com

Scot Petersen is Editorial Director of TechTarget's Business Applications and Architecture Media Group, and was formerly Editorial Director for the CIO/IT Strategy group at TechTarget. Scot has more than 20 years of experience in journalism and is a past editor of eWeek magazine. He has a master's degree in English and an MBA from Northeastern University.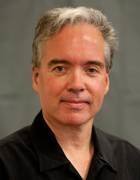 David Essex Executive Editor dessex@techtarget.com

David oversees editorial strategy and execution for the five application-specific sites in TechTarget's Business Applications and Architecture Media Group. He helped launch SearchFinancialApplications.com after two years as site and news editor of SearchManufacturingERP.com and remains a regular contributor to both sites. He also coordinates editorial projects across SearchCRM.com, SearchOracle.com, and SearchSAP.com. David has covered IT for 26 years and was an editor at BYTE, PC Resource and 80 Micro. His freelance articles have appeared in Computerworld, PC World and numerous other publications and websites. He has an M.S. in community economic development from Southern New Hampshire University and a B.A. in journalism from the University of Rhode Island.

 

Mark Fontecchio News Director mfontecchio@techtarget.com 
Mark Fontecchio is news director of the Business Applications and Architecture Media Group. He oversees news coverage on several TechTarget sites, including SearchDataManagement, SearchBusinessAnalytics and SearchSAP. Previously, he was the site editor for SearchOracle and SearchSQLServer, and before that a reporter for SearchDataCenter. He started his career as a reporter at daily and weekly newspapers in suburban Boston, including The Patriot Ledger.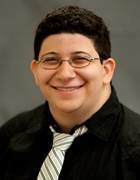 Brenda Cole Site Editor bcole@techtarget.com 

As Site Editor for SearchManfacturingERP.com, Brenda works with the editorial team and expert contributors to produce articles, guides, newsletters, tips, podcasts and other site content. She is a graduate of Northeastern University, where she majored in Journalism with minors in English Literature and Sociology.

Prior to joining TechTarget in 2008, she held co-op positions at the Boston Globe, where she worked in the library department, and the Massachusetts Archives, where she was involved in genealogical research and historical preservation projects.