Supply Chain Operations Reference (SCOR)
Supply Chain Operations Reference (SCOR) is the process reference model used across industries as a supply chain management diagnostic tool.
Looking for something else?
Supply Chain Operations Reference (SCOR) is the Supply Chain Council (SCC) official standard for supply chain management diagnostics.
Expert ERP Consolidation Guide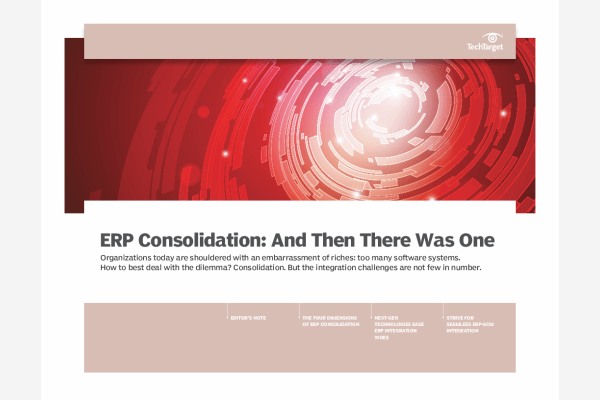 Download this ERP planning resource and get tips on seamlessly integrating an ERP system with supply chain management software. And, our experts deliver strategies for overcoming common challenges of ERP integration.
By submitting your personal information, you agree to receive emails regarding relevant products and special offers from TechTarget and its partners. You also agree that your personal information may be transferred and processed in the United States, and that you have read and agree to the Terms of Use and the Privacy Policy.

SCOR is broken down into three major segments: process modeling, performance measurements and supply chain best practices. Process modeling breaks down further into five management processes: planning supply chain operations; sourcing goods or services; making or manufacturing products; delivering finished goods; and handling product returns. Under the performance measurements segment, SCOR draws from more than 150 SCC-approved key performance indicators for measuring the success of a supply chain operation. For the supply chain best practices segment, SCOR requires practices meet four requirements: they are current, or not emerging or old-fashioned; they are structured, with clearly stated goals and procedures; they are proven, with success demonstrated in real-world environments; and they are repeatable, or have worked in more than one environment.
Continue Reading About Supply Chain Operations Reference (SCOR)
Dig Deeper on Manufacturing supply chain collaboration