advanced planning and scheduling (APS)
Advanced planning and scheduling (APS) is a type of system that tracks costs based on the activities that are responsible for driving costs in the production of manufactured goods. (Continued)
Looking for something else?
Advanced planning and scheduling (APS) is a type of system that tracks costs based on the activities that are responsible for driving costs in the production of manufactured goods. An APS allocates raw materials and production capacity optimally to balance demand and plant capacity.
The Four Dimensions of ERP Consolidation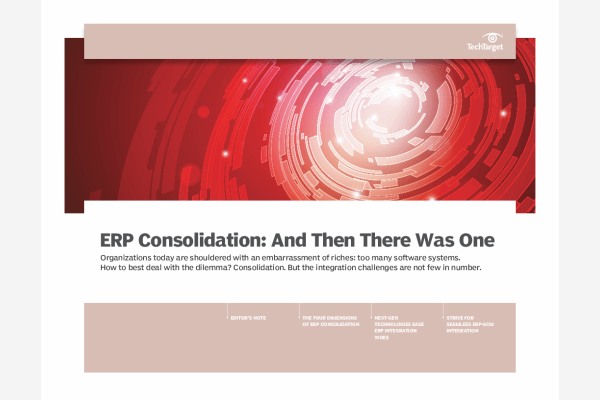 Organizations today are shouldered with an embarrassment of riches: too many software systems. How to best deal with the dilemma? Consolidation. But the integration challenges are not few in number.
By submitting your personal information, you agree to receive emails regarding relevant products and special offers from TechTarget and its partners. You also agree that your personal information may be transferred and processed in the United States, and that you have read and agree to the Terms of Use and the Privacy Policy.

Learn More About IT:
> Wikipedia has an entry about advanced planning and scheduling.
> Scott Hamilton explains how APS and ERP work together. (Free registration required.)
PRO+
Content
Find more PRO+ content and other member only offers, here.