discrete manufacturing definition
Discrete manufacturing is an industry term for the manufacturing of finished products that are distinct items capable of being easily counted, touched or seen. In theory, a discrete product can be broken down at the end of its lifecycle so its basic components can be recycled. An automobile is a product of discrete manufacturing.
The Four Dimensions of ERP Consolidation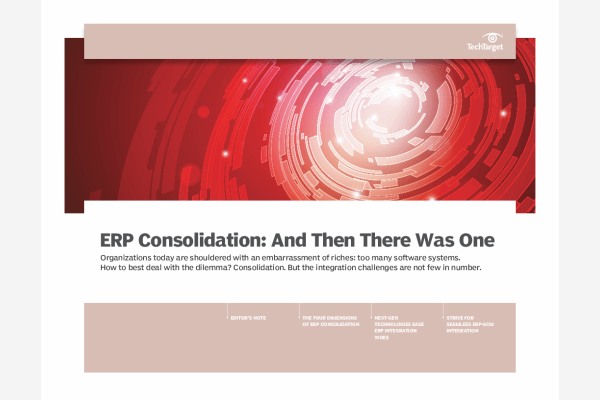 Organizations today are shouldered with an embarrassment of riches: too many software systems. How to best deal with the dilemma? Consolidation. But the integration challenges are not few in number.
By submitting your email address, you agree to receive emails regarding relevant topic offers from TechTarget and its partners. You can withdraw your consent at any time. Contact TechTarget at 275 Grove Street, Newton, MA.
You also agree that your personal information may be transferred and processed in the United States, and that you have read and agree to the Terms of Use and the Privacy Policy.

Discrete manufacturing can be contrasted with process manufacturing. In process manufacturing, the product is created by using a formula or recipe to refine raw ingredients and the final product cannot be broken down to its basic components. Aspirin is a product of process manufacturing.
PRO+
Content
Find more PRO+ content and other member only offers, here.