process manufacturing
Process manufacturing is the production of goods that are typically produced in bulk quantities, as opposed to discrete and countable units. Process manufacturing industries include chemicals, food and beverage, gasoline, paint and pharmaceutical. (Continued)
What is process manufacturing?
Process manufacturing is the production of goods that are typically produced in bulk quantities, as opposed to discrete and countable units. Process manufacturing industries include chemicals, food and beverage, gasoline, paint and pharmaceutical.
Expert ERP Consolidation Guide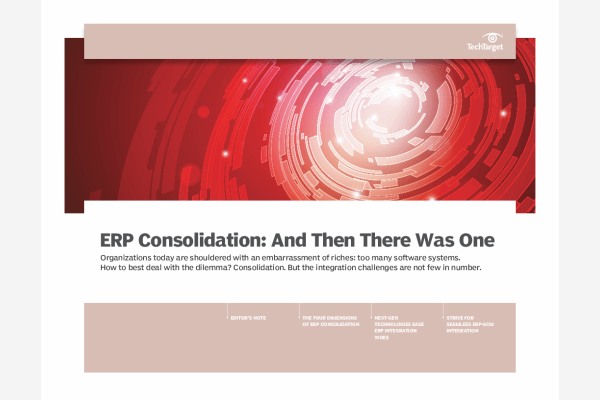 Before igniting an ERP consolidation plan take a comprehensive look at the myriad rules and repercussions integral to the success of any ERP integration project.
By submitting your personal information, you agree to receive emails regarding relevant products and special offers from TechTarget and its partners. You also agree that your personal information may be transferred and processed in the United States, and that you have read and agree to the Terms of Use and the Privacy Policy.

The production of process goods usually requires inputs for thermal or chemical conversion, such as heat, time and pressure. The product typically cannot be disassembled to its constituent parts. For example, once it is produced, a soft drink cannot be broken down into its ingredients.
The term contrasts with discrete manufacturing, which involves products that can be counted and labeled on an individual basis. Examples of discrete manufacturing industries include automotives, equipment, appliances, apparel, toys and electronics such as televisions and computers.
Learn More About IT:
> Wikipedia has more information in its entry for process manufacturing.
> Herb Lichtenberg discusses the application of lean principles to process manufacturing.
> Brad Kenney writes about wireless technologies in process industries.
PRO+
Content
Find more PRO+ content and other member only offers, here.