A guide to warehouse management systems technology
This guide to warehouse management systems technology examines the newest WMS technologies, trends and innovations, and how your organization can benefit from them.
Introduction
A warehouse is the center of operations for manufacturing companies. Managers mustensure that materials, goods and products flow effortlessly throughout the warehouse, and they can achieve this with the help of warehouse management systems (WMS) software. In this guide to WMS technologies, you'll discover which ones are increasing efficiency, accuracy and customer satisfaction, as well as learn which ones are right for your organization.
1

Technologies

-
Technologies changing the face of warehouse management systems
This section contains articles about choosing and deploying the right warehouse management system for your organization and touches on the newest technology that could revolutionize WMS: robotics.
2

Benefits

-
Automation and mobile inventory benefits of WMS technologies
This section explores the benefits of the leading technologies in warehouse automation.

Download this free guide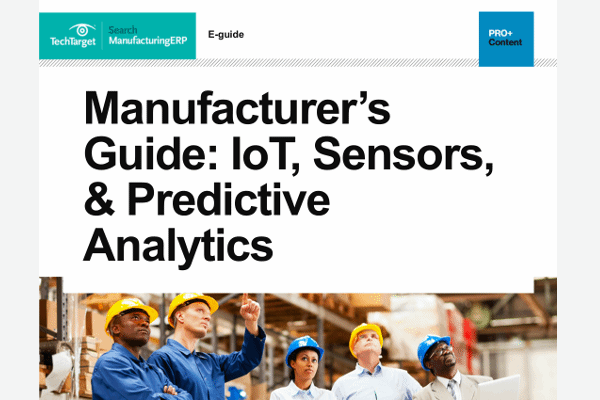 Download our Manufacturer's Guide: IoT, Sensors, & Predictive Analytics
Discover how General Electric, John Deere, and Yankee Candle are turning sensor data, big data, and Internet data into actionable information for their supply chains (and how you can too).
By submitting your personal information, you agree that TechTarget and its partners may contact you regarding relevant content, products and special offers.
You also agree that your personal information may be transferred and processed in the United States, and that you have read and agree to the Terms of Use and the Privacy Policy.
3

Trends and innovations

-
WMS technology trends and innovations
This section contains articles that examine the latest WMS technology trends, such as mobility and Software as a Service (SaaS) WMS, and how WMS can be effective in a multinational workforce.
4

Quiz on WMS technology

-
Quiz
Technology changes at the speed of light, and for successful warehouse management, it's imperative to keep current with trends and innovations in WMS technology. Are you up to speed? Take this short quiz to see how much you really know about the latest WMS technology and how it's shaping the warehouse.
Take This Quiz